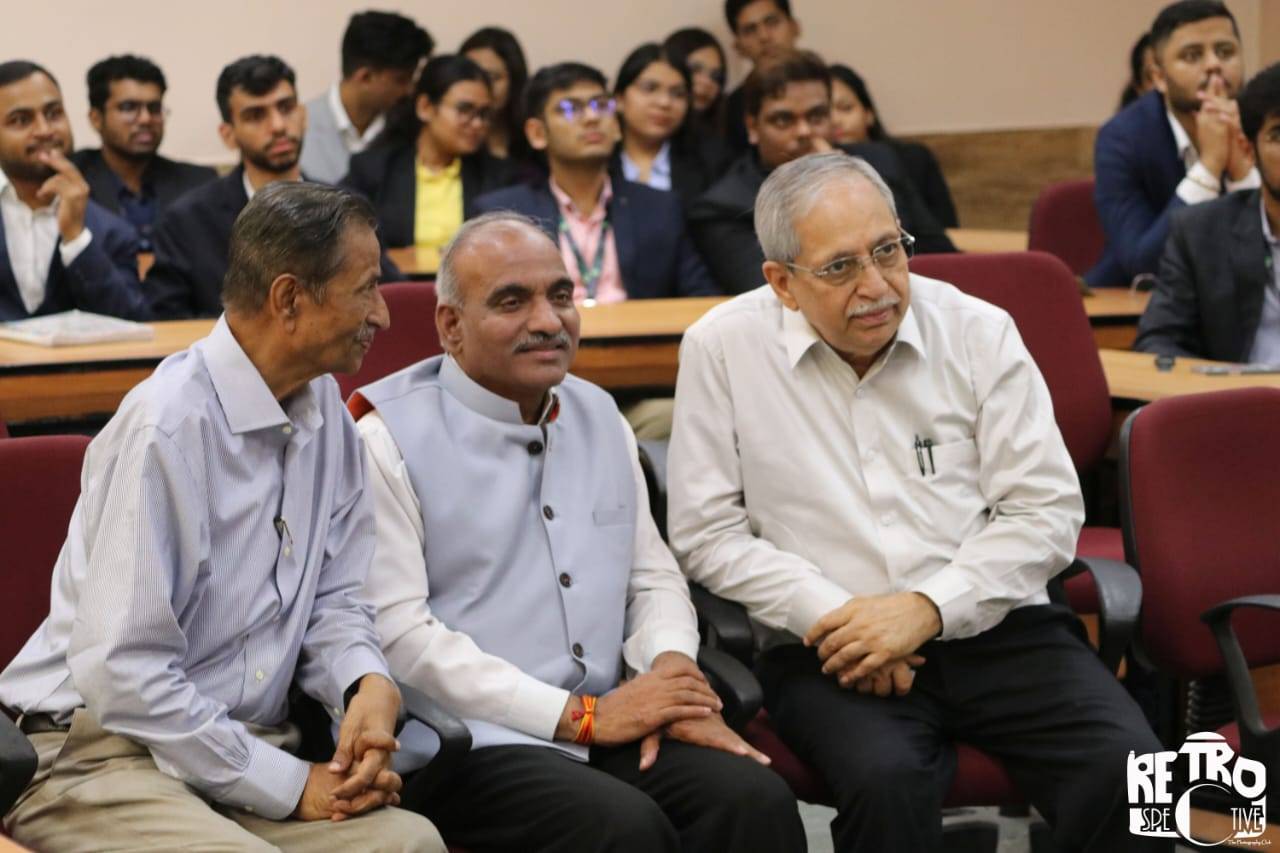 3
Launch of Enactus - BIMTECH
4
Launch of Enactus - BIMTECH
1
Launch of Enactus - BIMTECH
5
Launch of Enactus - BIMTECH
2
Launch of Enactus - BIMTECH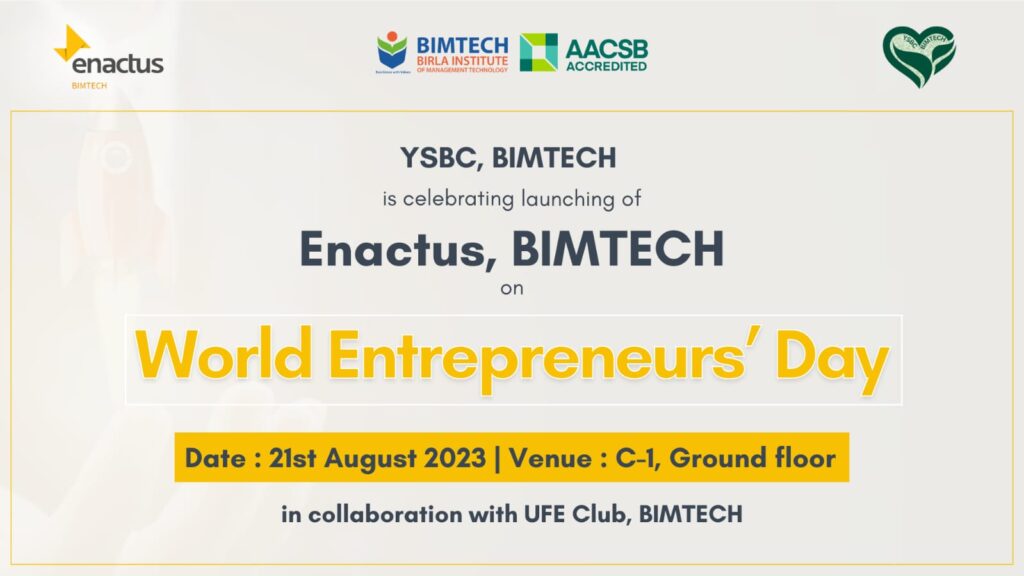 We proudly launched Enactus,BIMTECH on 'World Entrepreneur's Day' on 21st Aug.2023. It was an honour to have the launch done by Director, IIM Nagpur, Dr. Bhimaraya Metri, who spared his valuable time to be here with us on the occasion. Thank you so much Dr. Bhimaraya Metri Sir for your kind presence.
With an aspiration of achieving the 5Ps, People, Planet, Prosperity, Partnership and Peace, today's students wish to lead businesses that focus on building a sustainable world for all. Accordingly, the next-generation leaders will require skills to run such businesses that are conscientious of resources. BIMTECH offers students an opportunity to develop leadership skills in social entrepreneurship.
Enactus, established in the United States in 1975 by Robert T. Davis, is the largest nonprofit experiential learning platform (combining theoretical knowledge with practical hands-on learning) that prepares the next generation of leaders to advance the United Nations' 17 Sustainable Development Goals through social entrepreneurship and innovation and has global presence in more than 2,000 colleges and universities in 33 countries. Thank you Enactus, we are proud to be associated.
We look at Enactus, BIMTECH as an opportunity to create individual and collective impact, developing responsible leaders for tomorrow and creating global presence by networking and collaborating with other members of the network.